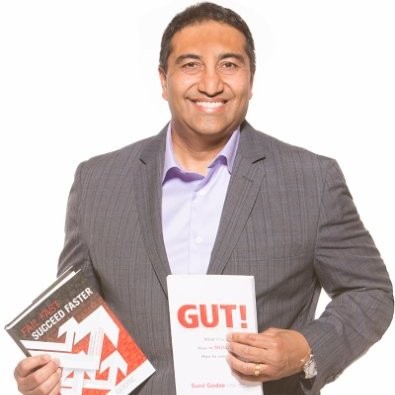 Sunil Godse has been listening to his intuition for most of his life. But for a while, he relied on external validation and ignored his intuition. Eventually, one bad decision led to another, until he realised that he needed to stop worrying about what other people think.
He created IntuitionOlogy to help other people realise the power of intuition and how to become more aware of your intuition. Sunil is also the author of Fail fast, Succeed Faster and GUT!
In today's episode, Sunil talks about why we should listen to our intuition, and what happens when we don't. He shares the accounts of some of the many people he interviewed and how following their intuition led them to success and freedom.
"I don't really care about what other people think. I don't do things for extrinsic motivation" — Sunil Godse